---
From September 19-25, 2022, Tim Hortons Smile Cookie Campaign supported charities in communities across the country, including the Children's Treatment Centre Foundation of Chatham-Kent – one of 550 Canadian charities, hospitals and community programs supported through the annual campaign.
During that week, local Tim Hortons owners, the Pritchard family and Mike and Paula Grail donated local proceeds from every Smile Cookie sale towards the CTC Foundation. Recently, they presented the CTC with a donation in the amount of $49,600.
New this year, Tim Horton's invited over 40 volunteers from the community, including CTC staff and community members, to assist with baking and decorating Smile Cookies at Tim Horton's locations in Chatham, Wallaceburg and Dresden. Over the course of the week, volunteers baked over 8,000 cookies to assist in bulking up the supply that could be sold to the public.
---
---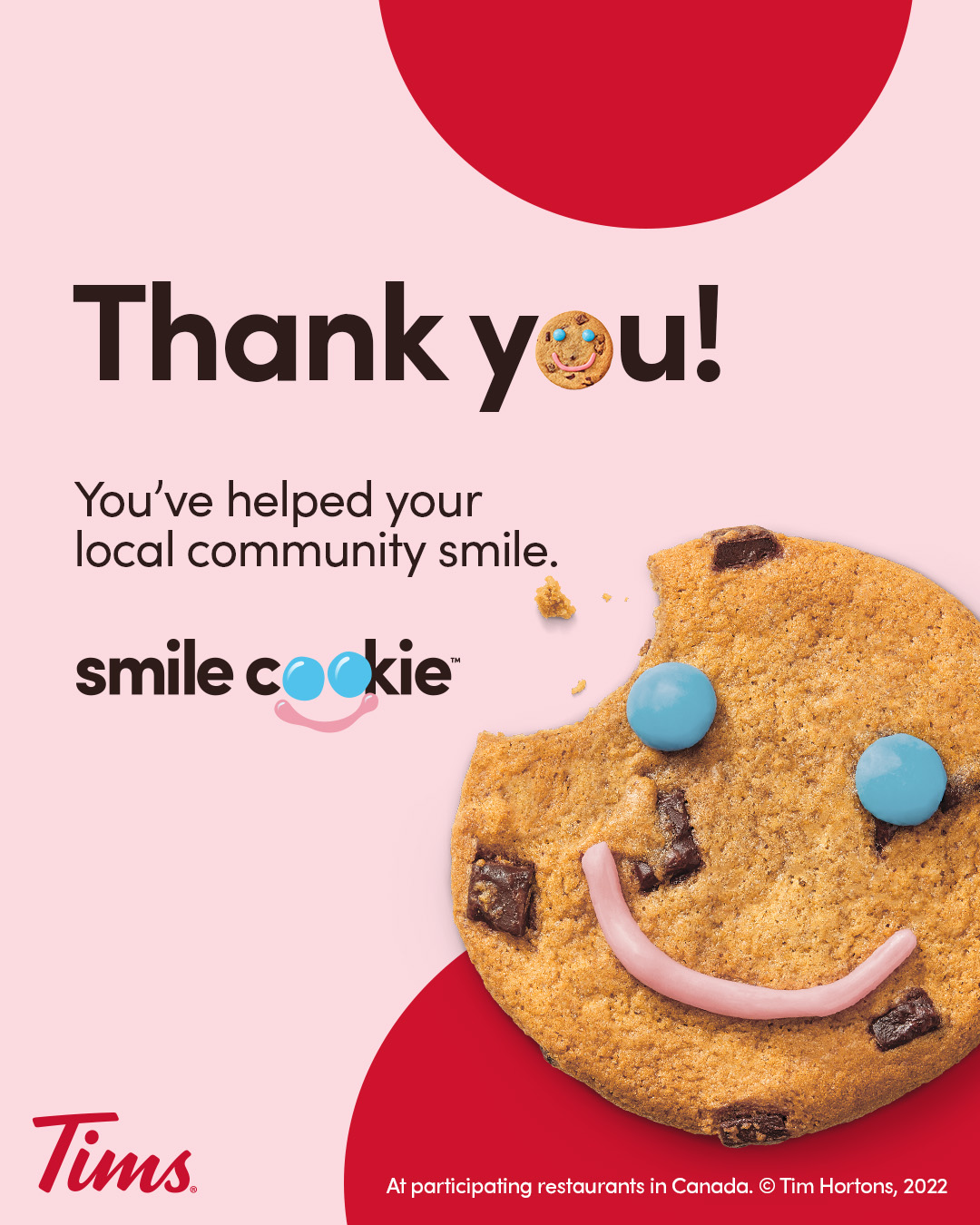 Every Smile Cookie is as unique as the people, charities and communities they help.
For one week, the iconic chocolate chunk cookies topped with pink and blue icing drawing out a smile will be available at every Tim Hortons restaurant across the country. 100% of proceeds from each cookie is donated to local charities in which the restaurants operate. 
Tim Hortons has been raising funds for local charities for 26 years. Last year, Tim Hortons restaurants raised a record breaking $12.2 million for over 600 local charities and community groups - an incredible accomplishment contributing to the Smile Cookie legacy of over $75 million raised since the program's inception. In 2022, the CTC-CK received a donation in the amount of $36,103 from the Tim Hortons Smile Cookie campaign!